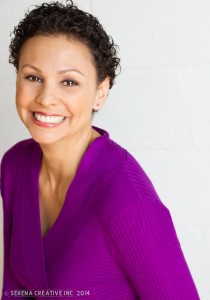 Tanya Whitford's first memories of organizing were fixing her kindergarten teacher's desk. Signs that she was destined to become an organizer showed up in every job along the way until she found out there actually was such a thing as a professional organizer. She started Organizing Wonders in 1999.
Tanya loves making a positive difference in people's lives by helping them overcome the things that have been holding them back. Whether it is clutter, an overwhelming project, a mental block, or simply something nobody else wants to do, Tanya is there to get the job done! Getting organized is an amazing, life changing event, and she loves to help people achieve that.
Tanya was recently selected as one of the 10 Best LA Professional Organizers in SpareFoot's Moving Guide and one of the Best Professional Organizers in Los Angeles  by CBS- Los Angeles!
The Board of Certification for Professional Organizers
In May 2007, Tanya became a Certified Professional Organizer (CPO®) after passing the inaugural exam for Professional Organizers. She passed her recertification in 2010, 2013, and 2016. There are only 353 CPO®s worldwide out of over 4,000 Professional Organizers.
National Association of Professional Organizers (NAPO)
Specialist Certificate in Residential Organizing (Nov. 2016)
Specialist Certificate in Workplace Productivity (Dec. 2016)
Four years on the NAPO-Los Angeles Board of Directors including President of the Chapter.
Received the 2005 NAPO President's Award along with the Chapter Relations Committee for their contributions to NAPO.
Received the 2002 and 2001 NAPO-LA President's Leading Edge Award for her "vision, resourcefulness, and outstanding contribution."
Nominated for the prestigious Founders Award at the 2003 and the 2002 NAPO National Conferences.
Member of the distinguished Golden Circle for those members who have been in business for more than 5  years.
Institute for Challenging Disorganization (ICD)
Attention Deficit Disorder (ADD) Specialist- (June 2006)
Chronic Disorganization (CD) Specialist- (October 2002)
Hoarding Specialist- (April 2011)
Certificates of Study in:                                                                                                                 
Basic ADD Issues with the Chronically Disorganized (December 2002)
Basic Hoarding Issues with the CD Client (March 2007)
Basic Mental Health Conditions & Challenges Affecting the CD Client (June 2006)
Basic Physical Conditions Affecting the CD Client (January 2007)
CD Client Administration (August 2003)
Chronic Disorganization (April 2002)
Learning Styles and Modalities (October 2006)
Life Transitions (December 2014)
Time Management and Productivity (October 2014)
Understanding the Needs of Elderly CD Client (October 2003)
Understanding the Needs of the Student CD Client (January 2007)
More About Tanya                                                                             
Tanya graduated from Northwestern University with a Bachelor of Science in Speech. That is a fancy way of saying she majored in theatre. She still acts occasionally, but her TV appearances are organizing related now. She has lived in Chicago, Bolivia, Delaware, Pennsylvania, Spain, Wisconsin, and New Jersey before reaching beautiful California. She now happily lives in Burbank with her husband, comedian Vargus Mason, their 2 amazing daughters, and a big cat who thinks he is a dog and goes on walks with them.